Booking Programs With Us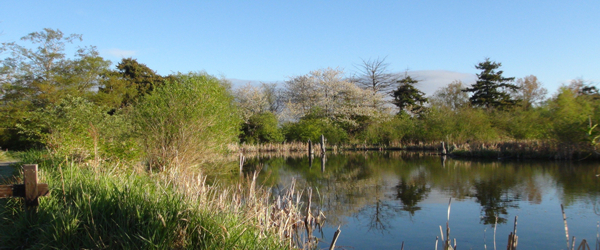 The British Columbia Waterfowl Society offers programs for those wanting to learn about the Sanctuary's birds and the Sanctuary itself. Tours are provided by staff and senior volunteers.. Birding groups, school classes, home school groups, Guides and Scouts, NatureKidsBC groups will all qualify to be scheduled and receive help to lead groups here.Starting September 2021, as Covid-19 issues ease, we are returning to our usual mode of helping groups to enjoy the Sanctuary by providing these tours. .
If you are bringing a group of 15 to 30 people for one of our programs:
A booked tour includes a tour guide, access to special use areas such as the Museum and some short general instruction before walking the trails. We also set aside parking for you, so you do not have to go on-line to make a reservation. Admission is payable upon entry. You will need to leave the name of your school or group, the main contact person, the group size, age or grade, and a phone number in case plans need to be modified.
Phone our office 604-946-6980 at least two weeks ahead of time to discuss the booking of a tour/program. Have a selection of dates in case your preferred date is already taken. We only accept one morning and one afternoon group per day. At that time, we discuss parking requirements, and intended learning outcomes. We schedule only one morning and one afternoon group booking per day in order to give each group our full attention and to ensure facilities are not overloaded.
Payment for admission is expected upon arrival. Note that there are gate closures during the day, so your group will need to arrive within specified times.. Be aware of Covid19 regulations and the need to still keep physically distanced.
We recommend budgetting about 1.5 to 2 hours for a group outing unless the group consists of expert birders that want to explore every trail here. We do not recommend planning any lengthy lunch break here, as currently only the small Warming Hut table space is available for use, and picnicking is not allowed along the trails. Teachers and group leaders with small children should not plan any lengthy play time here after or before programs as there is no playground, and children need to be under supervision at all times.
We allow some organizations to use their own leaders on birding and nature tours through the Sanctuary, but it is critical that organizers follow the same procedures as in the category above. Phone at least two weeks ahead of time, keep the group size within the 15 to 30 people range, and let us know what you are planning and what you need in the way of parking. All "self-guided" groups need to be careful about any planned activities to ensure that participants are not breaking rules. We do the parking reservation allocations for you.
If you have a smaller group (less than 15 people):
Most of the time, you as an organizer just need to tell participants that every driver involved needs to book a parking spot through our normal on-line reservation system. The time slots start to be available three days ahead of time. If the group visit involves transportation by bus, please contact our office to let us know. Note that there is high competition sometimes for weekend parking reservations, so we recommend weekdays for this category.
School Programs
Visit our School Programs page for descriptions of program themes and a general outline of the nature tours.
Birding Programs
If you have at least 15 people in your group, you can book our staff for a birding tour of the Sanctuary or can be self-guided. As with the school group arrangements above, please call our office to let us know the date and number in your group. If you are on our official schedule, we can set aside parking for your group so that your participants are guaranteed of a spot.
In addition to the opportunity to book tours, we invite you to explore our Birding page for an overview of birding tips during your visit and links to explore. Every Sunday morning at 10 am, there is also a drop-in birding tour for those interested in touring the Sanctuary with a knowledgeable guide that can show people some of the good spots to see certain species.
Be Prepared
When arranging transportation, please visit our Planning Your Visit page for our location map and contact information so that these can be provided to parent drivers and/or bus drivers. Remember to dress for the weather, as most of the booking time is spent walking outside on the trails. Wear proper walking shoes. Some of our trails are grassy and are muddy after rainy days. Bring a bag lunch or snack if you are staying more than a few hours, and either bottled water or a thermos of something warm to drink, depending upon the weather.
Remember bird books or binoculars if you have them. Note that the Gift Shop has loaner binoculars for visitors if required. Many people enjoy capturing their tour on camera, but remember to pay attention to tour guide instructions about the proximity of cameras to the birds.